Music is an expression of our soul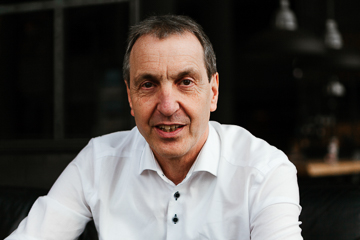 As an active musician, I have performed with many different ensembles.
Whether with folklore, in an orchestra or string quartet, in music theatre or with Argentinean tango, all genres have one thing in common: music moves both performer and listener and creates a resonance between the participants.
If the listener gets involved, these vibrations help him or her to find access to unfamiliar, foreign sounds that spring from unfamiliar conventions or a different culture, and can enjoy them. Music also helps to better understand literary performances by allowing the listener to reflect on them again in the echo of the music.
With the events I have been organising for several years, I promote this exchange between artist and audience. In addition to the engagements of professional musicians, I primarily promote young and unknown artists and also offer local ensembles a stage. I am always particularly pleased with the audience, which often honours these high-quality performances with great applause.
I would like to emphasise the active support of members of the Förderverein Rittergut Orr e.V. and the young helpers, without whom the staging of the events would not be possible.
For other event organisers, I can offer a wide range of excellent artists who enjoy making music, reciting and acting.
I am also happy to provide conceptual support to make an event a success.
My vision is to enable peaceful coexistence with mutual respect for all participants by getting to know and understanding other cultures.
In my role as an agency, I uphold the principles of art but fair:

Raimund Hegewald